We connect you with
1. Networks:
For over 20 years we have developed a network of over 3000 key players across Germany, India, Israel, and USA. In our highly qualified expert pool, you may find your next partner or sponsor.
2. Technologies:
Starting with biotechnology in 1995, we have helped catalyze various industry trends in AI, mobile health, IT security, Big Data etc. We connect you to the next biggest technology trend.
3. Decision makers:
For success in the healthcare sector, your company needs a deep understanding and dynamic knowledge of government regulations and policies. Our forums will always keep you updated.
4. Trade shows, events & market places:
We are the partner to MEDICA – The biggest health trade fair with over 5000 exhibitors and 125 000 visitors from over 70 countries. We help you start up or medium sized company present your product and technology to potential customers across the world.
Excellence since 1998
1986 – Initiated technology transfer program all 80 universities in Germany
1995 – Pioneered the Biotech technology transfer program called BIOTECH/MEDICA
1996 – Executed an EU project / "XENOTRANSPLANTATION"
1997 – Created a German-Canadian symposium for telemedicine
1998 – Founded company Science Service – Dr. Hempel GmbH
1998 – Founded Health IT forum in partnership with MEDICA
2006 – Founded Interdisciplinary expert circle (medicine, informatics and industry)
2014 – Patented Präventiva – a future trade show format with 365 days networking
2015 – Johanna Wanka – Germany Federal Minister for Research visits Health IT Forum
2016 – Founded Dr Hempel Digital Health Network – A global platform for startups, experts and policy makers.
2016 – Launched India Connect solution, Delhi network office opened
2035 – Accomplished Humane and affordable digital healthcare for all world citizens
Dr. Volker Hempel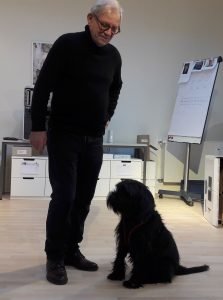 "No matter how big the challenges the best solutions always lie in cooperative networks"
Dr. Volker Hempel is
a pioneer and a well-known figure in the world of Health IT. He has over 30 years experience in bringing together key players in Health technology, experts, and political policy makers locally and globally. In 1998 he founded the renowned Medical Health IT forum in partnership with MEDICA – The biggest medical fair in the world with over 125 000 business visitors per year. Read more about Dr. Hempel here….
What is our vision
Humane and affordable digital health care for all world citizens
Humane & Affordable digital healthcare for all world citizens by 2035