Star Ventures, based in Israel, is a venture capital fund founded in 1992. Since then, it has launched 122 successful investments and a total of 35 successful exits. Currently, it holds offices in US and Germany.
Star Ventures
Persons-in-charge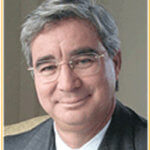 Meir Barel
Principal Managing Partner & Founder
About the Program
It offers flexible venture capital funding for emerging, early stage and late stage ventures.
Eligibility
No specified qualifications.
Services and Condition
The capital fund offers investments in varying sizes and amounts for businesses in early stage and late stage.
Themes and Target Groups
It prioritizes investments in the industry of telecommunications, software, media, wireless technology, and life sciences.
Visit their website to know more details about the company.

Image credit: Star Ventures