Key tech hubs and incubators in Southern African countries to promote your technology, digital health startup
Africa is on its boom of technology innovation, in the recent years the innovation scene has greatly expanded, thanks to the growing number of internet broadband connections and passion-driven local innovators deifying all odds, giving rise to the need for incubators.
Ranging from fully-fledged ICT business incubators, offering office space and venture capitalist seed funding for start-ups to grow, to simple co-working space broadband-equipped facilities that allow techies to come together to shape and refine business ideas, tech hub is the most exciting concept in the African startup scene currently.
According to the 2016 map of tech hubs and incubators in Africa by the World Bank, there are now more than 170 tech hubs across the continent, and more than half of Africa economies have at least one but here is a list of key technology hubs in Malawi, Tanzania, Zimbabwe, Namibia, Botswana, Angola, Lesotho
THIS IS NOT A RANKING
Malawi

Since being founded in May 2016 the Poly Design studio situated in Blantyre Malawi, launched its space for Malawian local innovators and teams to come together to discuss, design and build their ideas (hardware, software and other). Members of the design studio have worked on dozens of projects from remote-controlled planes to autonomous drones, to phototherapy devices and oxygen concentrators for use in hospitals.
Contact person
Name: FransisMasi
Email: masifrancis@gmail.com| polytechnic.ds@gmail.com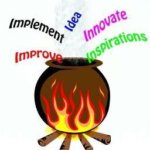 With much focus on youth development, MphikaWaluso(The UNICEF Innovation hub) is a collaborative space where innovative products and services that can directly contribute to Malawi's development are identified, developed, and matured for scale.
URL
Facebook: https://web.facebook.com/Innovation-Hub-Malawi-678796892265412/
Contact person
Name: Misael Buliani
Email: misaelbulian@gmail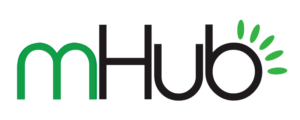 MHub is Malawi's first technology hub, situated in Lilongwe Malawi. It is an incubator for technology startups with a special focus on building young technology entrepreneurs through training, skills development, and mentorship.
URL
Facebook: https://web.facebook.com/mHubMW/
Contact person
Name: Vincent Kumwenda
Email: vkumwenda@mhubmw.com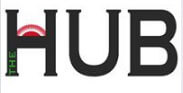 The Hub comprised of Blantyre entrepreneurs hub and Limbe entrepreneurs hub, is a great place for co-working space giving a boost to upcoming young entrepreneurs with business ideas that need a home for their business which ranges from minimal priced fees to some advanced to carter for both upcoming and advancing entrepreneurs.
URL
Facebook: https://web.facebook.com/blantyrehub/
Contact person
Name: DineoMkwezalamba
Email: dzukaafrica@gmail.comLinkedIn: https://www.linkedin.com/in/dineo-katane-mkwezalamba-63580867
Tanzania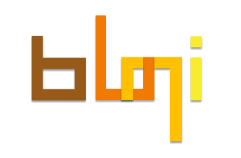 Buni is a technology Hub which fosters innovation and technology entrepreneurship through capacity building, mentoring programs and community empowerment. Founded in 2011, Buni Innovation Hub focus is to discover, nurture and mentor youths with innovative technological solutions to problems facing Tanzania.
URL
Web: http://buni.or.tz/
Facebook: https://web.facebook.com/bunihub/
Contact person
Name: Jacqueline Dismas
LinkedIn: https://www.linkedin.com/in/jacqueline-dismas-5b3673147/

STICLAB is the place to experiment, create machines, and develop your technological innovations. The maker space incubates innovators who come up with products to tackle the development challenges in Tanzania and beyond.
URL
Web: www.sticlab.co.tz
Facebook: https://web.facebook.com/STIClab-LTD-199246130413117/
Contact person
Phone: +255 655 380 540 | +255 624 086 540
Email:  sticlab@sticlab.co.tz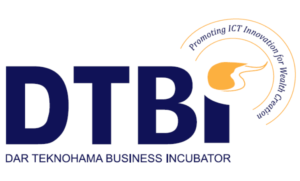 The Dar Teknohama Business Incubator (DTBi) is a Not-For-Profit Company run as a business registered in Tanzania. It's an Incubator that promotes the growth of ICT technology-based emerging companies.
URL
Facebook: https://web.facebook.com/pg/DTBiTz/
Contact person
Phone: +255 766 368 387
Email: info@teknohama.or.tz

In 2007, Jim Elsworth established a workshop in Arusha, Tanzania called Twende (Swahili for "let's go") to identify local needs & engineer new technology solutions, empower entrepreneurs, offer business support, and encourage local innovation.
URL
Web: http://www.twende-tanzania.org/
Facebook: https://web.facebook.com/pg/DTBiTz/
Contact person
Name: Frank
Email: twendeinnovation@gmail.com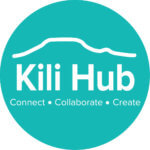 Kili Hub is an inspiring community of changemakers. Space where innovation and collaboration collide through opportune moments and serendipitous meetings. Kili Hub offers office space, conference rooms, and free internet facilities to entrepreneurs to help grow their business.
URL
Facebook: https://web.facebook.com/kilihub/
Contact person
Email: info@kilihub.combox
Phone: +255 756 036 941
Zambia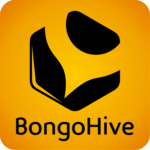 BongoHive is Zambia's first technology and innovation hub. Established in May 2011 and based in Lusaka, the co-founders, all enthusiastic programmers, sought to address the gaps they experienced working within the local technology industry leading to a lack of coordination, skills exposure, and productivity.
URL
Facebook: https://www.facebook.com/BongoHive
Contact person
Email: contactus@bongohive.co.zm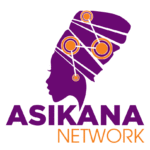 To create a community of confident and capable women through technology.
Asikana Network is an organization that seeks to increase the meaningful participation of women and girls in technology.
URL
Web: https://asikananetwork.org/
Contact person
Email: contactus@asikananetwork.org
Namibia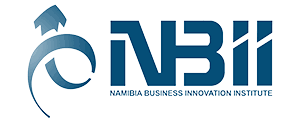 The Namibia Business Innovation Institute (NBII), formerly known as Namibia Business Innovation Centre (NBIC) was established in 2009 as a Centre of Excellence at the Polytechnic of Namibia with the task of implementing innovation in Namibia.
URL
Web: http://nbii.nust.na
Contact person
Phone: +264 61 207 2885
Fax: +264 61 207 2760
Email: nbii@nust.na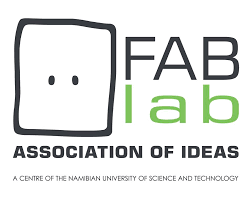 The FABlab Design and Technology Centre is the first advanced manufacturing, prototyping and design lab in Namibia and the largest FABlab currently within Africa. The lab was established to provide access to new technology, machinery, and design to enhance local product competitiveness.
URL
Website: http://fablab.nust.na/
Facebook: https://www.facebook.com/fablab.namibia/
Youtube: https://www.youtube.com/channel/UCICv-kRCSgojqLEUqGUv8CA
Contact person
Phone: +264 61 207 2885
Angola


KiandaHub in Angola is where members of the startup and tech community come together for events, workshops, and networking to share experiences. KiandaHub promotes technological entrepreneurship in Angola
URL
Contact person
email: geral@kiandahub.com
phone: +244 912200520 / +244 997460995

Fábrica de Sabão is a hybrid of an incubator and accelerator hub, co-working space and MakerSpace. It is also a cultural connector where creative explorations can thrive. Very soon, it will have its own local radio station and a residency program for visiting mentors and artists.
URL
Web: http://www.fabricadesabao.co.ao/en/
Facebook: https://web.facebook.com/FabricaDeSabao/
Contact person
Email: info@fabricadesabao.co.ao
Lesotho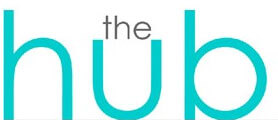 The Hub is a creative technology lab that provides affordable access to computers, a library, the internet and digital media training to the community of Morija, Lesotho. In addition to being open for 5 days a week as a resource space, The Hub delivers a range of programs – including skills sessions, motivational talks, digital media workshops and community events.
URL
Web: https://thehubatmorija.co.ls
Facebook: https://web.facebook.com/thehubatmorija
Contact person
Email: thehub@morija.co.ls
Phone: +266 58888387