The dynamic digital health innovator from Malawi, Africa
Dumisani Kaliati, a 24 years old technology enthusiast has defied all the stereotypes surrounding his country and has found a way out of the vicious circle of poverty. He has been charting unknown territories by developing numerous digital health technologies in Africa. Having a penchant for innovation and a staunch believer in the power of the technology for the development of the society, he has set a high pedestal for success for himself.
Personal life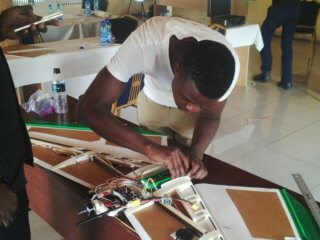 Dumisani Kaliati aged 24 is a second born in a family of two. He was born and raised in Mzuzu, Malawi and comes from Thyolo district south of Malawi. He attended His primary education at a local primary school in Mzuzu and then was selected to attend his secondary education at Katoto Secondly, a government school in Mzuzu. Upon finishing his secondary school, He was selected to study Bachelors of Science in Information Technology at the University of Malawi, the Polytechnic and graduated in 2017. Dumisani has a strong passion for technology and a burning desire for constant innovation. While young he was fascinated by the working principle of magnets which opened his mind to a world of discovery and creative thinking.
How did he get so passionate about technology?
His skills in technology and desire for innovation strongly increased in 2015 when he got introduced to microcontroller devices which he loved so much, and later he developed a security system based on it aimed at protecting assets of the people in his community. In September 2015, he attended 3 days intensive entrepreneurship training organized by the 3 Day startup which opened his mind to entrepreneurship.
Being raised by a single parent, Dumisani witnessed the economic challenges his mother went through to provide for him and his sister and this combated with high levels of poverty and high levels of the unemployment rate in his country, Malawi, Dumisani saw the need to turn his passion for technology into a money generating activity.
Revolutionary tech startups founded by Dumisani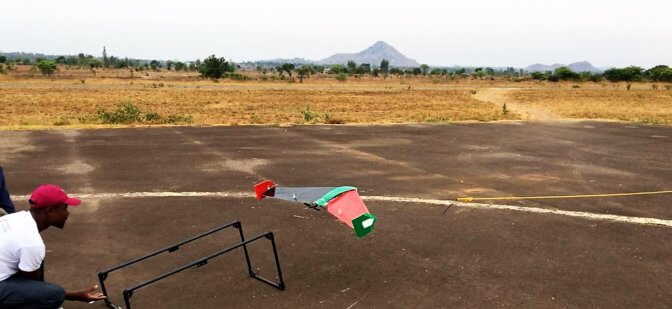 He founded Micromek in December 2015 as a microcontroller-based systems prototyping startup which he bootstrapped and run in his college dorm.
Later in 2016 he came up with another innovation called TDOSE, an SMS reminder prototype system device aimed at supporting hospitals in improving the out-patient medication adherence to the hospital prescribed dosage and the sending of healthy tips through the use of automated SMS reminder messages as a means of improving adherence to hospital medication and providing remote access to hospital information to the citizens living in rural areas of Malawi who are mostly faced with mobility challenges due to poor road networks and bad terrain.
Later in Early 2017 Dumisani co-founded and developed Peza a social venture aimed at exposing and connecting blue-collar workers such as plumbers, and electricians in Malawi to their potential clients near them via web and mobile technology as a means of reducing unemployment level in the informal sector which contributes to about 89% of the total labor economy in his country.
In November 2017 Dumisani was trained in production and operation of low cost design unmanned aerial vehicles (drones) with Dr. Kevin Kochersberger of the Virginia Tech University and the UNICEF at the UNICEF Humanitarian drone corridor in Kasungu Malawi where they successfully run an over 19 km autonomous drug delivery flight test mission from a rural health center in Kasungu to the drone corridor test site.
His startup , Micromek is now exploring the prospect of locally producing and maintaining the low cost unmanned aerial vehicles to be used by hospitals and relief organizations in delivery of emergency drugs, child vaccines, lab test samples and blood products to disaster areas and the remote rural health centers of the developing world in Malawi and across Africa.
It will overcome any mountains, poor and flooded road networks and bad terrain which currently stand as major barriers to timely access to hospital resources in the remote areas of the developing world.
Achievements
The revolutionary tech startups founded by him are enough to speak about his excellent persona. But, he has bagged different awards in the startups' circle. In early, 2017 the 3DayStartup organization gave Dumisani entrepreneurial excellence awards under "Top student entrepreneurs of 2016". In December 2017 his startup Micromek was highlighted among the 888 innovative digital health startups worldwide by the Dr Hempel Digital Health Network.

He also received the entrepreneurship innovation award by the ICT Association of Malawi and emerged as the winner of Blantyre pitch night competition and 3rd place winner in the Poly Design competition with Peza.
Dumisani has enjoyed a list of mentorship through local entrepreneurship hubs such as Mhub, Blantyre Entrepreneurs Hub, and The Poly Design studio and with Dr Kevin Kochersberger of the Virginia Tech University.
Dumisani envisions of using technology as a means of elevating poverty and providing better access to health resources to the people in his country. He dreams of employing more than 5000 youths through his startup and being a motivation to the youth and upcoming young innovators in his community.
Website  www.micromek.net
CEO & Co-founder  Dumisani Kaliati
Whatsapp contact+265996409210
Headoffice
The Hub, Shire Building
P.O Box 2953
Rayno avenue, Limbe
Malawi