8200 EISP is a startup accelerator in Israel to promote and empower early stage, first-time entrepreneurs. Each year, 400+ startups apply to join the 8200 accelerators, however, only 20 hand-picked teams are accepted.
8200 EISP
Persons-in-charge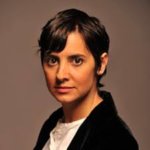 Inbal Arieli
Founder, Head of the Program
About the Program
The 8200 EISP's program includes an intensive 5-month hands-on workshop for 1 leading entrepreneur from each start-up. These workshops cover every aspect of a startup's life such as Product & Marketing, Finance, Fundraising, Legal, and Team-building, The program also provides a
workplace in WeWork Tel Aviv, top mentors and all the other tools start-ups need in order to succeed.
Eligibility
No special requirements in this respect.
Services and Condition
The program ends with the famous 8200 EISP Demo Day – a prestigious and exclusive event, with 350 investors in the audience, in which the 20 teams showcase their start-ups.
Themes and Target Groups
They support early-stage, first-time entrepreneurs in Israel.
Visit their website to know more details and avail the services being offered.

Image credit: 8200 EISP