Founded in 2004, the firm has helped 50 startups to raise a generous amount of $300M. Hundreds of entrepreneurs have joined and learned BizTEC program during this period. It has 20 campuses all around Israel.
BizTEC
Persons-in-charge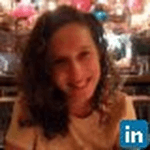 Danielle Bar Shalev
Executive Director
About the Program
In this program, the starting up entrepreneurs is helped to present and develop their business idea in front of potential investors.
Eligibility
No special requirements in this respect.
Services and Condition
The firm helps the business individuals learn new aspects, knowledge about new innovations etc. They also learn how to make their presentations to angel investors.
Themes and Target Groups
They deal in multiple industries.
Visit their website to know more details and avail their services offered.

Image credit: BizTEC