Based in Germany, Deutsche Telekom Capital Partners (DTCP) is a venture capital fund founded in 1997. Since its launch, it has made a total of 113 successful investments and 31 successful exits from its portfolio companies.
Deutsche Telekom Capital Partners
Persons-in-charge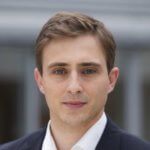 Vicente Vento
Co-founder & CEO
About the Program
Aside from venture capital services, DTCP also offers special situation investments and advisory.
Eligibility
No specified qualifications. However, their focal investment is in technology and communications.
Services and Condition
Investments offered by DTCP in venture capital funding, situation investments and advisory vary in sizes.
Themes and Target Groups
DTCP focuses on investing in technology businesses within the scopes of enterprise software and infrastructure.
Visit the website of DTCP to send them a message of queries and other nature.

Image credit: Deutsche Telekom Capital Partners (DTCP)