Top locations for your digital health startup in Germany
Overview
The high level of technological advancement, innovation, and investment in the digital health industry launched Germany, into the global stage-a position it shares with countries such as the United States, China, and India.
Germany still maintains its spot as one of the most thriving and fruitful start-up bases in the world despite several challenges. All due goes to the states in Germany such as Frankfurt, Berlin, and Munich which individually and collectively ensure that their position on the global, digital map only moves in one direction -forward. The hubs that will be subsequently discussed are locations ideal for startups and small businesses.
Top Locations
The Deutsche Startup Monitor states that thirty-one (31%) of start-ups is situated in Berlin, Germany. On the other hand, Munich is lower at Eleven percent (11%). Bavaria (Munich state) adds another 5 percent making it a total of 16 percent. However, the low percentage of startups should not deter any potential entrepreneur. The Bavarian industries and financial institutions in Munich are ready to take steps to affirm the position of Germany as a leader in the global digital health industry.
1. Berlin
Germany's capital, Berlin is known as the best location for digital start-up success in the entire country. With powerful connections to corporates eager for advancement, access to capital, and close links to media platforms, Berlin's start-up accelerators are a major influence on this ecosystem. Apparently, this makes Berlin the number one location for digital health start-up success. What's more, Berlin boasts of over (350,000 employees which automatically increases the quality of living). In addition, its health industry is one of the most vital and steadily growing industries in the capital region.
Also its houses over 300 medical technology, more than 200 biotechnological and 30 pharmaceutical companies such as Sanofi and Pfizer.
Moreover, insurant plays a huge role in the success of digital health startups with 90% of the market as theirs. The remaining 10% belongs to the private sector. Although telemedicine is not fully incorporated into the health industry, innovative and upcoming startups are moving towards the full actualization of this segment.
Finally, Berlin has the largest market for digital healthcare startups. Researchers in this industry are always dropping inventions for digital health startups here. Such competition and motivation make setting up a digital business in Berlin an excellent choice, every time.
2. Munich
Although Berlin is the capital of Germany, the economy of the country rests in the heart of its sister city, Munich. Headquarters of various large companies are situated in this Bavarian city. Additionally, its purchasing power beats that of any other city in Germany. The availability of numerous media platforms, financial institutions, and industrial setups, makes it undeniably profitable for a digital start-up. Take note that this much population and progressiveness spurs up the demand for digitalized healthcare especially in the mobile segment.
The rise of the request is equally matched with a greater purchasing ability of the city, which is populated, by a large number of an educated and digitally inclined citizenry.
Munich is a great choice for individuals or groups who are looking forward to starting a digital health business. Investors are not far off but overflowing with real investors ready to award sufficient incentives to start-ups. The new e-health laws in place is a huge encouragement to start-ups; spurring growth like never before. Two years ago (2015), the former Minister of Economy made moves and took actions that kick-started the expansion of tax breaks; encouragement for start-ups and an aid towards a much more simplified entry into the stock market.
3. Hamburg:
The North-central of Germany is yet another hub to consider. Also known as Hamburg metropolitan region, It is the home of the Free and Hanseatic City of Hamburg, federal states Mecklenburg-Western Pomerania, Schleswig-Holstein and some districts such as Neumünster, Schwerin, and Lübeck. Hamburg's total populace is about five point two million with over ninety thousand students (90,000) studying at nineteen private or state universities, and Hamburg metropolitan colleges. These mentioned figures rise with an addition of about ten thousand (10,000) international students migrating to Hamburg. They all add up to a demographic that is beneficial for the digital health start-ups.
Other reasons
• In Germany and Europe, Hamburg Metropolitan Region is known for its fierce competitive streak. By 2014, the 17,573 start-ups had been established in the metropolis. Such eagerness to embrace digitization and progress make it such a prime spot.
• Innovation and ideas spell revenue and economic boom in Hamburg. At the rate of two point six (2.36%), Hamburg is at the top as one of Germany's location with the highest number of startups. Variety and stability in the economy with an active start-up network offer an excellent foundation for start-ups.
• The digital healthcare industry is growing large on a global scale, and with the increase in foreign trade, start-ups and companies are becoming are getting more competitive. Not only do they have to provide comprehensive services, but they also have to meet the ever-increasing demand of their customers within their location– a hard requirement to comply with when the needed infrastructure is absent (start-up companies). Therefore, digital health startup will be embraced and supported by the region.
4. Frankfurt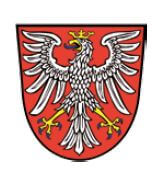 Frankfurt, (Frankfurt Rhine-Main) is one of Germany's largest metropolis with a populace of over 732, 688 residents, 2.3 million in its urban locale and a 150 billion GRP (Gross regional product). The metropolis is an abode to large organizations such as the Financial hub Frankfurt, the European Space Operations and numerous centres of knowledge.
No stranger to innovation, Frankfurt Rhine-Main is home to the first airline in the world. Therefore, it is no surprise that it ranks as a top spot for start-ups. However, a most attractive feature is the abundance of a huge corporation such as Schott, Merck KGaA, the Deutsche Bank and so on spelling capital/investment for digital health startups. It has a record of over seventy thousand employees, important financial and credit institutions (German Stock Exchange, SSM, Bundesbank, etc.), a density of 200,000 educated minds in more than twenty-five universities and colleges. These figures attest to the high level of human and monetary resources.
Logistically speaking, Frankfurt location in central Germany makes it an obvious top choice for digital health startup success. Such a geographical position is excellent for mobility of commodity/products, network, and people or these case entrepreneurs.
Another point to take note of is the benefit Frankfurt economy stands to gain with the Brexit due to its role as the financial capital of European Union's biggest economy.
In conclusion, Frankfurt possesses a growing start-up network and support system (numerous meet-up events) for prospective entrepreneurs due to its location, financial and research organization.
5. Stuttgart
"As well as being one of the major start-up regions in Germany, the Stuttgart region is also home to a wide range of small and medium-sized enterprises and large corporations, which makes it a particularly attractive business location. The opening of the office in Stuttgart is, therefore, a logical continuation of our growth trajectory,"-Philippines Depiereux, Founder and Managing Director of the venture.
Located in the south of Germany, the capital city of Baden Württemberg -Stuttgart is another prime spot for digital health start-ups.
Here are some reasons why:
• Known as the hub of manufacturing, the city of Stuttgart is a region with enormous benefits for digital health start-ups. The infrastructures in place, provides easier access to raw materials, investments from or partnerships with prominent organizations. As evidence, the city has a strong of MedTech companies, which are in the business of producing surgical materials and dental equipment. For example, B.Braun, a Medtech Company.
• Investment and Finances? Stuttgart has that covered. With hundreds of financial institutions and credit companies, investments for start-ups companies are very much available.
• Furthermore, there is a demand for more startups companies to match the increasing demands of a growing populace. Stuttgart is currently the sixth largest cities in Germany with 2.7 million residents in the administrative region. Startups are also in line to benefit from the 5.3 million people living in the metropolitan area in Germany.
• Finally, research and development are on the move. More so, this region has the most count of research, scientific and academic setups in Germany. Stuttgart received 11% (4.3 billion Euros) of grants and funding. However, it doesn't stop there, universities such as the University of Hohenheim, University of Stuttgart and other institutes for research are very much accessible and abundant in this Metropolis.
Image credit: www.innovative-trends.de