Founded in 1998, Wellington Partners is a pan-European venture capital based in the United Kingdom and Munich, Germany. It focuses in both life sciences and technology sectors, with over 160 successful investments and 30 exits to date.
Wellington Partners
Persons-in-charge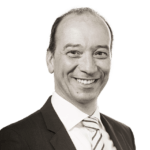 Harald Keller
CFO
About the Program
It provides funding to private companies in the seed to late-stages.
Eligibility
It only caters to private companies varying in development stages within the two sectors mentioned above.
Services and Condition
For start-ups in the life sciences sectors, companies can avail from EUR 1 million up to 10 million of total investment. The range may vary by the Artificial Intelligence sector and Food and Agriculture Technology division.
Themes and Target Groups
The capital fund invests in European-based companies within the industries of artificial intelligence, food and agriculture, electronics, and digital media.
Visit the website of Wellington Partners to know more details about the company and for further queries.

Image credit: Wellington Partners