HV Holtzbrinck Ventures is an independent European early stage investor based in Munich and Berlin, Germany. It is founded in 2000 and has since made over 150 investments and 47 exits successfully.
HV Holtzbrinck Ventures
Persons-in-charge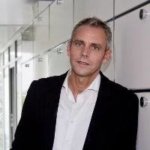 Heiko Kottkamp
CFO
About the Program
It provides venture capital funding opportunities to start-ups in Europe with significant and growth-driven markets as targets. It mainly focuses on investing in Seed and, unusually, in Early Stage companies.
Eligibility
None is specified as to which company shall qualify for their services, as long as one has a clear business plan. However, they focus on internet-related start-ups.
Services and Condition
The firm offers an initial investment ranging from EUR 500,000 to 2.5 million. It is also possible to acquire a total stake up to EUR 40 million over several rounds of funding and stages of maturity.
Themes and Target Groups
The investment firm has faith in the high potential of the internet industry and has since been supportive of founders venturing into internet businesses. Its target sectors include consumer internet and enablers.
Visit the website of HV Holtzbrinck Ventures to know more details about the company.

Image credit: HV Holtzbrinck Ventures