15 Hottest digital health startups in Nigeria
Nigeria is the most populated country in Africa with a population of over 180 million people. The growing population creates high demand for healthcare service and a huge market, presenting the entrepreneurs with diverse and complex use cases to solve for.
Beyond having incubator and accelerator programs in place, the country is one of the most advanced online and fintech infrastructures in Africa and on the continent. The country is seeing a disruption of different digital health startups in the space of mhealth, AI, telemedicine and health aviation. Below is a list of 15 hottest digital health startups in Nigeria.
Nigeria

empowers pregnant and new mothers (with the baby up to one year) to make informed health decisions via the use of ubiquitous mobile technology (SMS, voice call services and mobile app). The platform works to deliver vital health information to new and expectant mothers using interactive, personalized and low-cost mobile technologies, including SMS and voice calls in local languages. The startup recently emerged as one of the top six winners of the Internet.org Innovation Challenge in Africa awards.
Target market and market segment: maternal health /mhealth
CEO LinkedIn: https://www.linkedin.com/in/lanreadeloye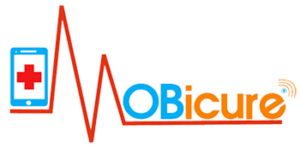 With their flagship product, Omomi (meaning 'my child') is a mobile platform for pregnant women and mothers of under-5s that enables them to monitor their children's health, provides access to specific and life-saving maternal and child health information, as well as medical expertise at the touch of a button. OMOMI Core Features include Mothers Community. It also provides a fun and very educating quiz which gives parents simple health education knowledge. The app is available on both Smart App and SMS. Mobicure was one of 16 global startups selected as a part of the World Expo Innovation Impact Grant Programme, where the winners will receive a grant of up to US$100,000 per initiative.
Target market and market segment: maternal health /mhealth
CEO LinkedIn: https://www.linkedin.com/in/iakhimien/


This is developing a machine learning system that can take as input the infant cry, analyze the amplitude and frequency patterns in the cry, to provide an instant diagnosis of birth asphyxia. The test results from their diagnostic software have shown a Sensitivity of over 86% and Specificity of 89%. In June 2017 Ubenwa was selected as one of 141 teams from around the world to compete in the IBM AI XPrize. The AI XPrize is a $5million contest aiming to reward teams applying AI to address grand challenges, while in 2016 it was accepted into the startup mentorship program at District 3. District 3 is a leading startup accelerator based in Montreal, Canada.
Target market and market segment: AI/machine learning
CEO LinkedIn: https://www.linkedin.com/in/onucharles/


Medsaf is an e-health startup that is making the process of buying and selling medication in Nigeria's complex health system easy and efficient. Medsaf provides customers with a robust inventory management system that allows them to see real-time stock levels for their medications, receive order reminders and alerts, and access historical sales data for forecasting. In 2017 Medsaf was named most promising startup in Nigeria at Seedstars Lagos and will represent the country at the Seedstars Summit in Switzerland to compete for up to USD 1 million in equity investment and other prizes.
Target market and market segment: Pharmaceuticals /e-health
CEO LinkedIn: https://www.linkedin.com/in/viviannwakah


GenRx is an online pharmacy inventory application and a flagship product of AGCNigeria. The app is designed to detect drugs close to expiration date among drug stock, detect potential drug overdose before the drug is dispensed to patients, and detect wrong drug combinations. The startup was among the five startups selected to pitch at the Entrepreneur's Hub, organised through a partnership between Informa, Nigeria's Wennovation Hub and Disrupt Africa in 2015.
Target market and market segment: Pharmaceuticals /e-health
CEO LinkedIn: https://www.linkedin.com/in/olaniyitralph

MDAAS provides hospitals with a range of medical device acquisition options and offers world-class service support with each device. The startup specializing in radiology, patient monitoring, and critical care equipment. The company was founded and incubated at the Massachusetts Institute of Technology (MIT) and is led by a diverse team of engineers, medical professionals, and supply chain experts.
Target market and market segment: Medical devices /equipment
CEO LinkedIn: https://www.linkedin.com/in/oluwasoga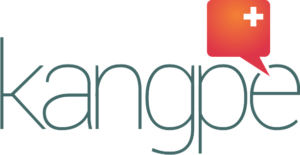 Kangpe is an interactive platform which encourages users to ask real doctors their health questions 24/7 and gets answers in less than 10 minutes confidentially via SMS, Mobile App or Web within minutes. The app has features such as Find a Doctor and Book Appointment, as well as health tips and featured questions. Kangpe is available on SMS, Mobile App or Web. The startup was announced the winner of the Seedstar lagos in 2017.
Target market and market segment: Telemedicine / mhealth
CEO LinkedIn: https://www.linkedin.com/in/femi-kuti-376650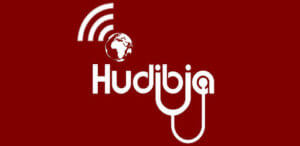 Hudibia which means see a doctor is a digital mobile health application to enable patients to access medical experts of all specialities for swift access, quality healthcare and better monitoring of patients' health across the globe. The App allows for users to access doctors worldwide by video consults, home or office visits. All doctors are fully validated, it has voice explanations, it can be accessed in English, Hausa, Igbo, and Yoruba and allows one to pay friends/relatives medical bills. The application can be download for free on the Android Google Play Store and iOS.
Target market and market segment: Telemedicine / mhealth
CEO LinkedIn: https://www.linkedin.com/in/ahjoku-amadi-obi-69974912

LifeBank is a platform that makes blood available when and where it is needed in Nigeria to save lives. The company mobilizes blood donations, takes inventory of all blood available in the country, and delivers blood to where it is needed. The startup has closed a $200,000 seed round from investors in the round include EchoVC Partners, and from Co-Creation Hub. The start is also one of 10 startups from across the world chosen by Merck to benefit from the company's new Innovation Centre for the sixth round of the three-month accelerator and financial support of up to EUR50,000.
Target market and market segment: Blood delivery and inventory
CEO LinkedIn: https://www.linkedin.com/in/temie-giwa-tubosun-61b18514


Redbank is a service that helps hospitals and patients quickly and easily search and find safe blood in real time via SMS. The user sends an SMS with following formats such as BLD, Blood Type, Number of Pints, Current LGA, Current State to 35070 and they receive an SMS with details of nearest blood banks having the blood that you require. Users can make a call to confirm, and go to the blood bank to purchase the blood they need and requested for. The startup has collaborated with the Nigerian Red Cross to host blood donation awareness in Lagos.
Target market and market segment: mHealth
CEO LinkedIn: https://www.linkedin.com/in/aderetifrancis/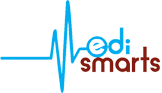 Medismarts Inc develops and sells compelling, cloud-based platforms and integrated healthcare software that uses advanced technologies to improve medical practice productivity for health insurance companies and hospitals. It offers SmartHMO, an enterprise application that automates back-office administration and claims adjudication, tools for healthcare management to streamline the business practices of hospitals and clinics, and health products to manage biometrics enrollment, as well as to manage the data across communities. The startup received undisclosed amount funding from Sasware, and has signed a strategic agreement with the Association of General Private Medical Practitioners of Nigeria (AGPMPN) and that will see Medismarts deploy its Electronic Medical Records (EMR) cloud platform to its over 2,000 member hospitals in Lagos State.
Target market and market segment: mHealth
CEO LinkedIn: https://www.linkedin.com/in/damilola-oni-970950105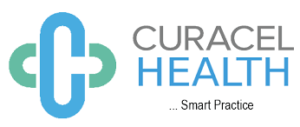 Curacel Health is a secure web and mobile-based system for health care providers to manage their operations seamlessly and make better decisions about their patients and their practice. Curacel Health delivers productivity tools and IT infrastructure to healthcare stakeholders across the continent, empowering them to digitize business processes, connect with stakeholders across the spectrum, and make decisions based on data that is otherwise unavailable. The startup is also one of the selected to join the second generation of The S Factory pre-accelerator programme.
Target market and market segment: e-health
CEO LinkedIn: https://www.linkedin.com/in/henrymascot/


Apmis is a simple means to capture, store, exchange and utilize healthcare data/information easily, transparently, and securely at an affordable low cost (cost-effective) manner using information technology. It solves the problems associated with data/information/knowledge for hospital owner, healthcare professionals, caregivers, patients, government, health maintenance organization and other healthcare stakeholders. The startup has big names such as Intel and Google as their sponsors.
Target market and market segment: e-health
CEO LinkedIn: https://www.linkedin.com/in/simpadania/

Avon HMO is Nigeria's leading health insurance company, providing online health insurance plans and services to individuals, families, groups, companies, and the government. Its plans cover various ailments and procedures, including general and specialist consultation, laboratory and special investigations, prescribed drugs, physiotherapy, plain and contrast X-rays, ultrasound scans, admissions, feeding on admission drugs, infusions antenatal, care and delivery post, natal care, neonatal care, chronic conditions and more. The startup has recently introduced new health plans to leverage technology and drive affordable and quality healthcare in Nigeria.
Target market and market segment: Health Insurance
CEO LinkedIn: https://www.linkedin.com/in/adesimboukiri

FDN, Founded by the female entrepreneur Olamide Orekunrin, Flying Doctors Nigeria (FDN) is a Medical Emergency Service that specializes in air ambulances, medevac, medico-logistics services, remote site medical solutions services, medical infrastructural development and medical training services. It is an award-winning service, the first indigenous Air Ambulance in West Africa, in operation for almost ten years.
URL
Target market and market segment: Aviation/Health
CEO LinkedIn: https://www.linkedin.com/in/olamideorekunrin/