High-Tech Gründerfonds, also known as HTGF, is a public-private partnership company in Bonn, Germany. Currently, the investment firm prides itself with a total of 479 successful investments launched and 85 successful exits from their portfolio companies since 2005.
High-Tech Gründerfonds
Persons-in-charge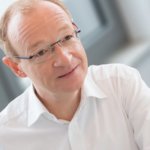 Dr. Michael Brandkamp
Managing Director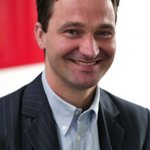 Dr. Alex von Frankenberg
Managing Director
About the Program
HTGF, "Germany's most active seed-stage investor," offers a flexible venture capital financing for high-tech start-ups. It is comprised of a team of experts not only in the line of the funding but also in corporate strategy.
Eligibility
To qualify for the program, the high-tech start-up must be founded (i.e., entered the German Commercial Register) less than three years up to the date of application. Also, there must be no previous convertible loans, silent partnership, and equity capital amounting to more than EUR 500,000 from other investors.
Services and Condition
In HTGF III, a company may be qualified for up to EUR 1 million in seed funding and additional EUR 2 million in follow up financing.
Themes and Target Groups
HTGF is focused on partnering with technology-driven start-ups, venturing on a wide array of industries including robotics, energy, Medtech, and Biotech, to name a few.
Visit the website of High-Tech Gründerfonds to know more details and avail their services offered.

Image credit: High-Tech Gründerfonds