MEDICA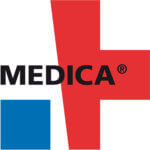 MEDICA is the largest medical conference in the world as it is organized since last 40 years. MEDICA is so unique because it attracts more than 5,100 exhibitors from across the globe. Moreover, top experts from the areas of business, research, and politics make their presence in a three-day event.
MEDICA has an ambitious exhibition program which provides an excellent opportunity to different stakeholders from the sector to showcase their ideas & products. It naturally brings together thousands of national & global experts and decision-makers from the healthcare sector. Additionally MEDICA "Forums and Conferences" have become the vital part of the event.
As much as six forums and various exceptional shows on medical technology topics briefly covered in seventeen halls. Visitors get essential information on all the current and future trends in patient care during the annual event. So whether you're a market leader or a newbie start-up don't miss the opportunity to present your technologies and products.
You can register for the conference here
MEDICA
Date
13th – 16th November 2017
Location
Düsseldorf, Germany
Visitors
1, 30, 000
Exhibitors
5, 100+
Speakers
500+
Organizer and host
Organized by Messe Düsseldorf GmbH

Who is the target audience
General practitioners, Hospital doctors, managers and nursing staff, Hospital technical managers, Laboratory managers, Medical specialized trade, Medical industry, Medical representatives & assistants (hospital, doctor's surgery, laboratory), Cost units
What is the program
Highlights
Some Speakers
Anika Uhde, Biovotion
Jared Dwarika, Health Care Originals
Anett Grusser-Pettersson, Bioservo
Muthu Singaram, ITTM, VibaZone
Yulin Hswen, Raiing Medical
Special offers
Start-up events
Prices
Category
Online
Onsite
1-day-ticket
€25
€60
Season ticket
€75
€159
1-day-ticket reduced*
€25
€25
EUROPEAN HOSPITAL CONFERENCE
Early Bird
until 14 Sep 2017
Online
from 15 Sep 2017
Ticket (16 Nov 2017)
€115
€165
MEDICA MEDICINE + SPORTS CONFERENCE
2-day-ticket (14 & 15 Nov 2017)
€190
€190
MEDICA PHYSIO CONFERENCE
1-day-ticket (15 or 16 Nov 2017)
€79
€79
1-day-ticket reduced * (15 or 16 Nov 2017)
€39
€39
2-day-ticket (15 and 16 Nov 2017)
€99
€99
2-day-ticket reduced * (15 and 16 Nov 2017)
€59
€59
MEDICA ACADEMY
1-day-ticket (13, 15 or 16 Nov 2017)
€70
€100
1-day-ticket, Basic training in emergency ultrasound (14 Nov 2017)
€290
€290
1-day-ticket "Refresher course symptom-oriented ultrasound" (14 Nov 2017)
€70
€100
CATALOGUE
MEDICA / COMPAMED – Catalogue (Voucher)**
€23
€23
Exhibitors
Yes, MEDICA allows you to exhibit your products and solutions. More than 5,100 exhibitors showcased their products in seventeen halls during 2016.
Image credit: MEDICA