Medical Fair India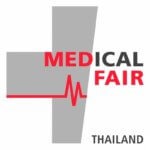 Medical Fair India is the No.1 trade fair for hospitals, health & medical centres in India. It brings together healthcare experts from a wide range of areas to discuss on latest trends, technologies, and solutions in India's healthcare industry.
Medical Fair India is the top conference for the Indian healthcare industry. The event exhibits an extensive range of products, devices, & solutions from the medical business and allows you to network with healthcare leaders from the globe.
Next Medical Fair India scheduled in March 2018 and registrations for the conference would be available here
Medical Fair India
Date
16th – 18th March 2018
Location
Mumbai, India
Visitors
13, 480
Exhibitors
519+
Speakers
NA
Organizer and host
Organized by Messe Düsseldorf Dusseldorf

Who is the target audience
Doctors (surgery), Practicing Physicians, Dentists & Dental surgeons, Dental technicians, Doctors (hospitals, health centres, sub-centres other medical institutions), Physiotherapists, Ergo-therapists, Hospital directors/-managers, Hospital Administration managers and staff, Biologists, Microbiologists, biochemists, chemists. Process engineers, Non-Government Organizations (NGOs), Medical laboratory assistants, Technicians, Doctor's assistant, Nursing Staff, Leaders from Industry, Manufacturers, Distributors & Traders, Academic Institutions and Universities, Government Officials, International agencies and Associations
What is the program
Medical technology
Laboratory technology and Diagnostics
Clinical Equipments
Health Centers Equipments
Laboratory and Analytical Equipment
Laboratory Products
Pharmacy and Dispensary Equipment and Furniture
Rehabilitation
Mobile health solutions
Hospital infrastructure
Healthcare Components
Future of Health IT
Some Speakers
Special offers
Medical Fair India is an excellent platform for networking and building new partnerships.
Start-up events
Prices
The registration and the entrance to the fair is free of charge.
Exhibitor booking for 410 Euros
Co-exhibitor fee for 500 Euros
Space without stand fitting – 36 meter square for 290 Euros per meter square
System stand – basic version for 300 Euros/meter square.
Corner stand – two sides open for 10 Euros per meter square
End of block – three sides open for 15 Euros per meter square
Island site – four sides open for 20 Euros/meter square.
Management fee 6 Euro per square
Note: Medical Fair India is only open for trade & business visitors.
Exhibitors
Yes, Medical Fair India (MFI) offers an exhibition space of 45,000 square meters with four halls to showcase your products and solutions in the healthcare sector.
Image credit: Medical Fair India