KfWBankengruppe is a venture capital and investment bank owned by the Federal Republic of Germany and the federal states. It was founded in 1948 and has made 114 successful investments to date, with 21 successful exits from its partners.
KfWBankengruppe
Persons-in-charge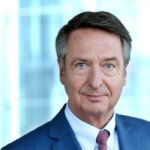 Ulrich Schröder
Managing Board Head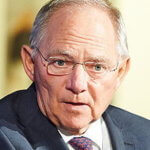 Wolfgang Schäuble
Chairman
About the Program
Since it is a promotional bank under the Federal Republic of German and the federal states, it is not allowed to compete with commercial banks. Its operations are only in the areas within its mandate including housing and environment, small and medium enterprises, development aid, export and project finance.
Eligibility
No specified qualifications.
Services and Condition
Investment offers to vary in amounts and sizes according to the sectors and industry considered.
Themes and Target Groups
It is a promotional bank and is inclined towards sustainable development of different sectors in Germany including economy, society, ecological living and business through the areas of entrepreneurship, housing, infrastructures, education, finance, and many others.
Visit the website of KfWBankengruppe for more information.
Image credit: KfWBankengruppe