Top 10 mobile apps in medication management
Mobile apps helping people better manage medications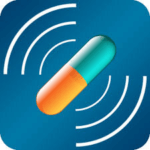 Dosecast is a medication management app available for Apple, Android, and Amazon devices. With Dosecast you need to enter information about each medication you take. This includes the name, dosage and how and when you consider the medication. Reminders can be set up on a daily, weekly or monthly schedule, every few days or weeks, or for a pre-set number of hours or days after the last dose.
The app adjusts to one's changing day, enabling the user to take a dose early or postpone it as long as the user needs. Remaining quantities are tracked, and the app sends refill reminders. Also, the app logs medication adherence.
Dosecast app is available in two editions: Free edition and Pro-edition with CloudSync.

MedHelper app is medication compliance and tracking app. It is designed to assist in managing the challenges of remaining on the schedule of taking medication. The app holds numerous categories of information including the name of medicine, instructions on how to take the medicine, side effects and reaction.
The app sends notification alerts when it's time to take medication. The app tracks both prescription medicines that need a regular intake or take-as-needed medicines. An inventory shows the remaining quantity of medicine and details regarding the required next batch. Available for Android and iOS users, the app comes with both free and pro version.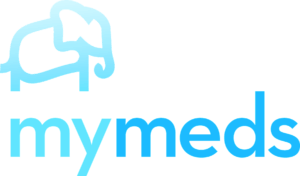 MyMeds app provides the user with the ability to create, track and share medication records with family, caregivers doctors and pharmacists. MyMeds creates the user's personalized medication list and sets timely reminders to make sure the user does not miss any doses.
The app sends reminders when it's time to take medicine. It also allows the user to set customized medication reminders via text, email or mobile alarm. MyMeds is available for iOS and Android devices with additional web functionality. With the app, a user is allowed to make profiles of up to ten family members. MyMeds hence uses a digital as well as a human approach to address medication non-adherence.

Medisafe app educates users about their medicine and condition. It keeps them going by sharing progress and offering useful tips. The app notifies the user when it is time to take medication with customizable sounds. It also provides a notification when it is time to refill each medication.
Medisafe app comes in iOS and Android versions. Virtual Pill Box allows a user to see all medications and schedule in one place. The app, through Medfriend, sends a notification to the user's friend or relative if the "Take" button confirming that medication has been taken isn't clicked. Doctors are also allowed to monitor medication adherence through the app.

PillPack is a medication reminder mobile app for iPhone and Apple Watch. It's intended to eliminate the frustration of recalling to take medication. A user does not have to be a PillPack pharmacy client to use the app. Users can create custom reminders based on context-specific conditions such as "alert me when I arrive home" thus utilizing all of the sensors available on the iPhone.
Users can also archive medication reminders once complete or reschedule alerts if busy with a swipe of a finger. PillPack Medication Reminders imports a user's medication list automatically. The app scans the country's pharmacies for the user's prescription medications and imports them into the app. After that the user manages medicines into "packages" by dose time then schedules the packages as per where or when they want to take them.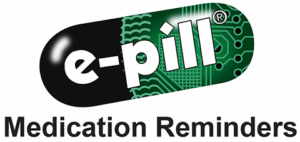 It uses an e-pill device that fits the user's pill bottle. This device measures time since the last dosage. The device has a unique "Last Opened" display that indicates the last day and time that medications were taken. For whatever number of doses of the same medication per day, the device works well.
However, for different medicines, it is advisable to have the different e-pill Multi-Alarm TimeCap device. The user can set one or multiple alarms on the hour. When medication is due, the alarm will sound for 10 seconds and the display flashes until the cap is removed from the bottle.

Mango Health app is a medication management app that helps the user to manage medicines and create healthy habits. With the Mango Health app, the user can create a schedule of habits such as timely intake of medication, recording of the user's weight, checking blood pressure etc.
Mango Health alerts the user whenever it's time to take their medicine. The app has a reward system that gives the patient points that are redeemable based on their adherence to medicines via the app. It also uses drug information from LexiComp for drug interaction identification and provides general information concerning the medication to the patient.

Care4Today app offers medication reminders and self-reported tracking features. With a medication database, the user can find and add their medications, which helps simplify even the most complex regimens.
This app gives notifications reminding the user when to take medicine and when a refill is due. It also provides dosage information that helps the user avoid confusion in the instance of taking multiple medicines. Care4Today app provides medication adherence reports that can be shared in the form of graphs with loved ones or a user's healthcare provider. Among its features is Care4Family, that allows support for family members and loved ones by monitoring their medications and assisting them to remain on schedule.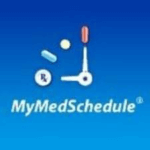 MyMedSchedule app allows users to manage their medication, set reminders and simplifies their communication with their healthcare providers. The app has print schedules that are easy to create, read and update.
It keeps track of all the user's medications and sends reminders when medication is due by text or email. The user also receives refill reminders that help the user recall to reorder prescriptions before running out. My Health Tracker allows the user to keep a list of their lab results and vital signs. It also provides the graph results to track progress as well as setting personal goals for comparison purposes with actual results.

For a user to enter their medication, CareZone app guides you into taking photos of each label on your medications. This is to create a detailed list of drugs on the app. The app sends reminders when medication is due and when there's need to refill a prescription.
There's also the provision of "trackers" for recording measurements such as blood pressure, pain, glucose levels, etc. CareZone supports multiple users in case you handle medications for someone else. The app also allows the user to share information with another Care Zone user who grants them complete access to your medicines among other details.