16 Young digital health, healthcare innovators in Africa
Is Africa in its boom of technology innovation? Sub-Saharan Africa is starting to witness sudden disruptions in technology and innovation. With the rise of mobile money, increase in internet connection and the amazing success rate for launching tech startups in Africa, has spread across Africa, young innovators using traditional methods that seem informal and yet effective towards solving local problems, "a local solution to our local problems" it is called.
Exposure to the rest of the world through internet and sharing of ideas has a brought a levelled ground for innovation to take off. The ground is level, but are we playing at the same pace? Well maybe let us look at the playing rules.
Motivated by the pressing challenges facing their communities in health, energy, clean water, education, food and the general wellbeing, African innovators are using whatever tools they have to their disposal to come up with effective solutions towards solving the challenges facing them, with each innovator presenting a unique story ranging from school dropouts who could not afford to continue with education to self-funded passionate innovators who are overcoming both political and economic obstacles in their journey to innovation. Africa is indeed defining innovation and below is a list of some of the young innovators spread across Africa.
Togo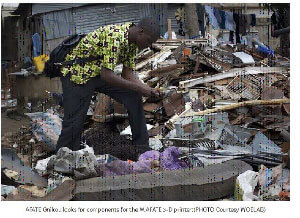 From stories of young innovators such as kodjo Afate Gnikou the developer of low-cost 3D Printers (W.AFATE 3D printers) from recycled e-waste in Togo. Kodjo Afate and his team had taken to resolve the problem of e-waste, created by first world countries and deposited in third world countries, by transforming leftover computer, scanner, and engine parts into a 3D printer which tackles potential health challenges that would arise in the near future.  The printer is also a part of a larger project to send W. Afate to Mars in order to construct lunar habitats, for which Afate and his teammates won the NASA International Space Apps Challenge in Paris.
Tanzania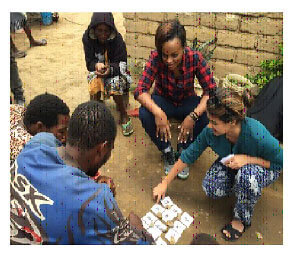 In Tanzania, a southern part of Africa, Lilian Makoi the innovator of Jamii, a micro-health insurance startup is making waves by using low-end mobile technology (USSD App) to launch insurance policies from as low as US$1 per month for the low-income population. The idea for Jamii was born after Makoi witnessed a close friend lose her husband because they could not afford US$25 to access medical help. Jamii has raised $750k fund for expansion, closed its seed round, made up of 50 percent grant money and 50 percent VC funding, which founder and chief executive officer (CEO) Lilian Makoi says will help it impact the lives of 720,000 people by 2018 as it expands across Africa.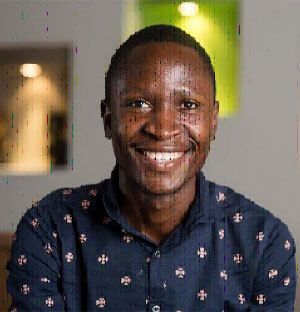 Bukhary Kibonajoro, innovator, Okoa, which means to save, is a web-based monitoring software designed to combat the theft of medical supplies across the Tanzanian hospital network. By monitoring medicine inventories at the national medical store and in hospitals, and reporting discrepancies to the Ministry of Health, it cuts healthcare costs and helps ensure medicines are available to those who need them.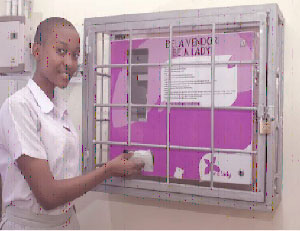 Be a Lady in Tanzania is yet another innovative project lead by Lulu-said-Ameir who aims to carter for healthcare and hygiene for adolescent girls in secondary schools. Be a lady installs sanitary pad vending machines in schools to supply low-income earners adolescent girls with access to good quality, affordable sanitary pads. Information from the use of these vending machines is then used to compare school attendance rates and make recommendations on ways to reduce school absenteeism.
Malawi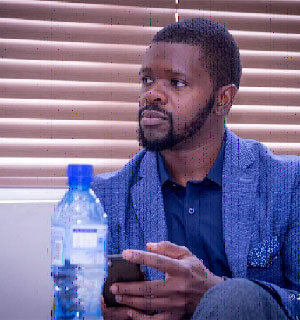 Mayamiko Nkolomafounder of iMosys is an award-winning innovator and tech enthusiast. His latest intervention is the TB eHealth for Community Intervention in Malawi. iMoSyS Health is implementing a project at National TB Control project to provide improved community TB care interventions that seek to minimize diagnostic and treatment delays across the health delivery system. The project, funded by World Bank is a five-year project with two objectives of improving coverage and quality of TB control and occupational lung disease services in targeted geographic areas of the participating countries and strengthening the regional capacity to manage the burden of TB and occupational diseases. The young innovator has represented His country Malawi with several ingenious innovations he has come up with.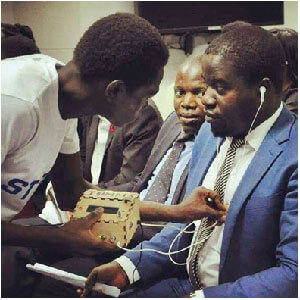 Sanga Kathema aged 22 is an inventor of a low-cost wireless heart diagnostic system (IHMMS) built from discarded electronics that applies two methodologies for measuring and monitoring the heart; electrograph and digital stethoscope. This device is aimed at the people in the remote areas of in his country Malawi where the rural population is made up of more than 83% of the total population and they lack access to hospital tools such as sophisticated heart monitoring devices. His device can be easily be used by a nurse or health personnel eliminating the need for an actual cardiologist who is very few in Malawi. Sanga's innovation is shortlisted in the 2018 GIST Tech-I competition.
Uganda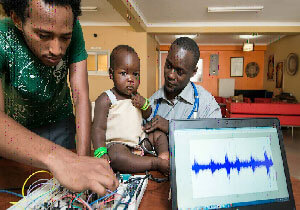 Brian Turyabagye a Ugandan engineering graduate witnessed his friend's grandmother fell seriously ill. He watched as doctors diagnosed malaria and prescribing various treatments accordingly, only as she lay dying did they realize their initial diagnosis was wrong. It was pneumonia that was killing her. Shocked by the circumstances surrounding the death that he began researching methodologies for diagnosing pneumonia and its treatments. Mama-Ope is a biomedical smart jacket that helps doctors identify pneumonia faster and more accurately. It measures temperature and breathing rate and compares it to a database of parameters. 27,000 Ugandan children die annually from pneumonia, often because the disease is misdiagnosed. With Mama-Ope the team wants to reduce the margin for human error and help doctors make faster, more accurate diagnoses. He named it "Mamaope", or "mother's hope".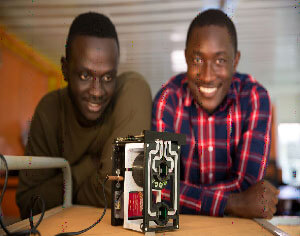 Brian Gitta, 25, along with six student friends developed a low-cost, reusable device that can test for Malaria quickly and accurately, without drawing blood. Malaria is the leading cause of death in Uganda. Children and pregnant women are most vulnerable, but the blood tests that help diagnose it are invasive, expensive and time-consuming. It means that half of all malaria deaths continue to be in children aged under five. Matibabu – "medical centre in Swahili – clips on to the patient's finger and shines a red beam of light on to the skin, detecting changes in the shape, colour, and concentration of red blood cells, all of which are affected by malaria.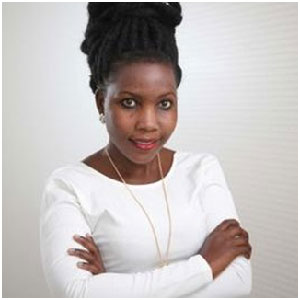 Ruth Nabembezi22 is an innovator and founder of Ask without Shame provides emergency sex education via mobile through an android app, WhatsApp, calls, and SMS. Medical experts and counsellors are available 24/7 to assist users with the right information regarding sexuality. Ruth Nabembezi, who grew up in an orphanage home in Uganda. Her parents passed away when she was young because of AIDS. Her sister developed severe skin rashes, the village believed she was possessed by demons and took her to a witch doctor where she died. She was born with HIV and could have been saved if treated by medical doctors. Ruth developed a frustration that people in Uganda do not have information in regards to sex and are not supposed to speak about it.
Ghana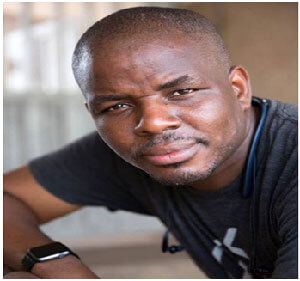 Sesinam "Ses" Dagadu innovator SnooCODE RED is a logistics app which significantly reduces emergency response times through a custom-made mapping system to help ambulances navigate through dense urban areas. Using software originally developed to deliver parcels to areas without street addresses, SnooCODE RED reimagines how we understand the postal system, helping ambulances reach emergencies faster.
Kenya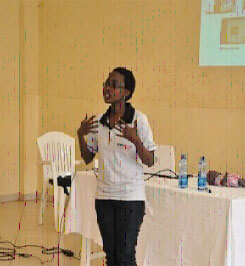 Franciscah Nzanga founded Mama Mzazi Mommy and Me after her pregnancy and childbirth experience. Having been hospitalized for a week during her pregnancy and being put on bed rest thereafter she found herself scared, confused and with little information on what was happening. It is for this reason that Mama Mzazi Mommy and Me was born, to empower every mother and bridge the gap between them and the child care information they so desperately need.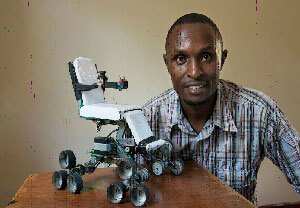 Peter Mbira innovator, E-Con Wheelchair, a culmination of many solutions. This 4×4 wheelchair can go-off road, climb stairs, allow the user to stand upright and automatically navigate familiar terrain, all while keeping its passenger perfectly level.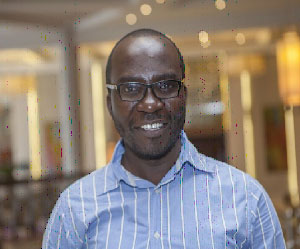 Peter Akech innovator and founder of Mensa Healthcare. For patients, Mesa Healthcare enables them to accurately communicate their prescription history with a tool that tracks them better than relying on memory through a personal portable health records system. Peter is one of the Windows insiders4good fellows.
Rwanda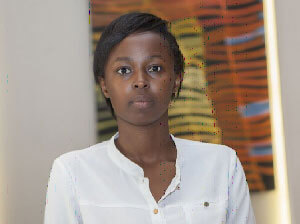 Ange Uwambajimana innovator of IV Drip Alert, Rwanda. For Rwandan hospitals, Tech Inn offers an IV drip system and alert mechanism for nurses, that's more accurate and efficient than manual systems, through an automatic monitoring device. Serious problems like air embolisms can occur if the observer forgets to change the IV at the correct time. IV Drip Alert is a device that enables nurses to more easily manage intravenous fluids through a wireless alert system. As a result, patients will experience a reduced risk of complications due to empty IV bags. Ange is one of the windows insider4good fellow.
Nigeria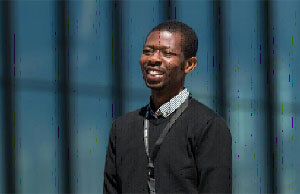 Charles Onu founder of Nigerian Artificial Intelligence (AI) Health Start-up, Ubenwa Intelligence Solutions which is developing a machine learning system that can take as input the cry of a baby, analyze the amplitude and frequency patterns in the cry, give an instant diagnosis of birth asphyxia. This condition which according to World Health Organisation is one the three major causes deaths of new-born babies worldwide, accounting for 23% of deaths, can now be easily diagnosed without medical expertise or the use of clinical methods.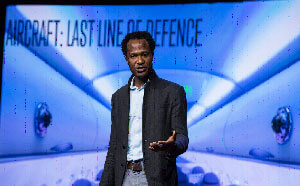 Oshiorenoya Agabi, a Nigerian Silicon Valley-based neuro-technology entrepreneur, built a device that merges synthetic neurobiology with silicon. The modem-sized device, known as Koniku Kore, gives them an unprecedented ability to become aware of surroundings, sniff out explosives, and even detect cancer cells.
African innovations are every day proving to be mustard seeds that can grow on a rock just likethe success of Cardio pad by Arthur Zang, a tablet that gives patients with heart problems a medical diagnosis within minutes in Cameroon, Dr cardax in zimbabwe, that helps doctors diagnose medical images more accurately and at a low cost, and Dr Askwar Hilonga's innovation – a sand-based water filter that cleans contaminated drinking water using nanotechnology in Tanzania among other, despite all the problems facing the third world countries such as elevated levels of poverty, lack of access to electricity and design resources as well as limited exposure to strategic and financial partners among other which could hinder technology innovation.
African innovation needs nurturing to be next big thing just like Thomas Edson's light bulb. Everyone has a part to play, what can you do to contribute your share to innovation? Advancing healthcare through digital technology provides wide benefits to the whole world as data is learned that can be used to the advantage of us all in studying patterns and trends from different life aspects from all over our planet.
Image credit: www.pixabay.com