10 Innovative AI companies in India targeting healthcare market
India

Sigtuple provides an AI-based mechanism to detect irregularities in medical data. It visualizes medical data and provides screening of blood smear.
About the company: It was founded in 2015, by co-founders Rohit Pandey Apurv Anand and Tathagato Dastidar. It raised up to $5.8 million.
About the product: Shonit works as an analyzer and detects parasitic diseases in blood like malaria, leukaemia, anaemia, and others.
Contact person

ChironX is working in the field of AI-powered medical diagnostics and provides diagnostic software to detect complex diseases from medical images.
About the company: Founded by Dr. Mausami Acharya, ChironX has established itself as a leading player in AI diagnostics and medical imaging analysis segments of Indian digital health sector.
About the product: Chiron Eye, flagship software of ChironX processes retinal fundus images in seconds to detect diabetic retinopathy, hypertensive retinopathy, and other retinal disorders.
Contact person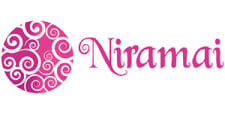 It offers a real-time AI-based platform to diagnose and develop best screening solution to detect most prevailing disorder of breast cancer in India.
About the company: Founded by Geetha Manjunath and Nidhi Mathur in 2016, Niramai Health Analytix has come up with a novel, AI-based breast cancer detection solution.
About the product: Niramai uses high-end thermal sensing devices along with Machine Learning techniques to analyse thermal images and screen breast cancer.
Contact person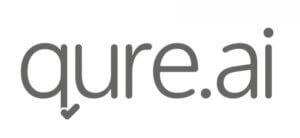 Qure.ai uses deep learning technology diagnoses diseases from pathology and radiology medical images and offers personalized treatment plans.
About the company: Founded by Prashant Warier and co-founder Pooja Rao in 2016, Qure.ai utilizes deep learning techniques to analyse medical images and help healthcare providers in detecting abnormalities.
About the product: Qure.ai provides its services in the form of an API and can analyse images such as CT Scan and can quantify a brain tumour and abdominal fat.
Contact person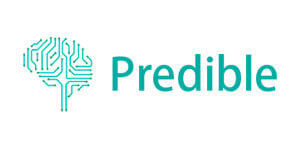 It is startup which provides a platform for radiologists to visualize and quantify medical images to diagnose diseases. It also offers treatment of liver and lung cancers by cloud computation technology.
About the company: Founded by Suthirth Vaidya in 2016, Predible Health makes medical images analysis a cakewalk by automatically segmenting the images making surgical planning easier like segmentation of Liver images.
About the product: PredibleLung and PedibleLiver analyses high-quality CT images.
Contact person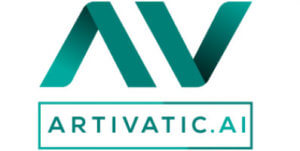 This AI company focuses on providing personal recommendations and future insights to enable faster and accurate decision making.
About the company: Founded in 2016 by Layak Singh, Artivatic provides personal recommendations and consumer strategies based on the collected data.
About the product: AVGenome makes use of past genomics data to arrive at better, personalized recommendations and help in decision making in future.
Contact person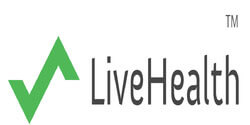 This healthcare startup works as a Management Information System (MIS) for healthcare providers. It helps them in collecting samples, managing patient records, and generating reports.
About the company: Founded in 2013, LiveHealth is one the leading startup in India making clinical workflow more efficient.
About the product: Provides a single healthcare platform for different stakeholders including patients and diagnostic centres. It provides smart monitoring and preventive health testing to the services to patients while offering a complete, ERP solution for healthcare providers.
Contact person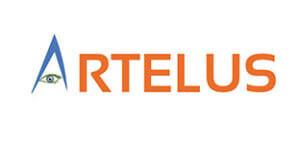 Deep learning technologies of Artelus are helping doctors with diagnosis, prognosis, and treatment of diseases.
About the company: Founded by Pradeep Walia, Raja Rajeshwari and Lalit Pant in 2015, the company's main aim is to bring healthcare services to the forgotten billion through the use of deep learning technologies.
About the product: AI-based product can capture retina image, analyze it within 15 seconds and print the results with an accuracy of over 93%.
Contact person

This start-up develops cloud-connected ECG machines for medical centres. It makes the diagnosis of heart attacks affordable.
About the company: Founded by Dr. Charit Bhoraj, Zainul Charbiwala, Udayan Dasgupta, and Abhinav Gujjar in 2015, Tricog is India's first cardiologist certified instant ECG solution.
About the product: Detects heart attack to aid doctors for appropriate actions.
Contact person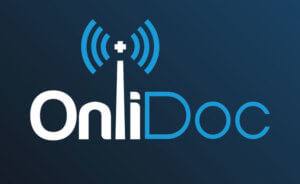 An AI-driven and deep learning platform help users to book online appointments of the doctor and provides self-diagnosis of diseases by using machine learning algorithm.
About the company: Founded by Dipendra Jain, the AI company is using deep learning techniques to provide end-to-end medical diagnosis solution.
About the product: The mobile app allows users to book an appointment with a doctor and clears pre-appointment diagnostic confusion with the help of symptoms checker.
Contact person
Image credit: Respective companies