15 Hottest digital health, mHealth startups in Egypt
The digital health wave is being disrupted from all angles around the globe. The Egyptian entrepreneurs are setting their scene through various unique and breathtaking digital health innovations, in areas such as booking appointments, searching for doctors, medical wearable, medical nanotechnology and prosthetic, health insurance and more.
Below is a list of the 15 hottest digital health startups in Egypt.
Egypt

D-Kimia develops novel and affordable diagnostic solutions to detect a broad range of diseases, initially focusing on the identification of the hepatitis C virus (HCV) that affects over 170 million people worldwide. The low resource setting diagnostic solutions are rapid, affordable, and simple to use, and provide the same level of specificity as the most advanced Polymerase Chain Reaction (PCR), and other amplification-based diagnostic techniques.
Market segment: Diagnostics
CEO LinkedIn Profile: https://www.linkedin.com/in/karimhussein/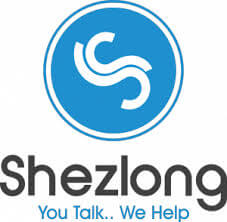 Shezlong is a mental health platform that enables patients to talk to their therapist online, privately anytime anywhere. The web platform allows to search on a community of therapists and customize your search results to find exactly what you need. Reserve your session from available dates and pick the suitable payment method and talk to your therapist online privately. The startup has secured more than $516K in funding.
Market segment: Telemedicine
CEO LinkedIn Profile: https://www.linkedin.com/in/ahmedhaz/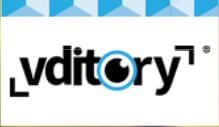 Vditory develops glasses that do more than being eyeglasses, it was made to help blinds to explore the world, by reading text displayed in front of them and say it into their ears to enable them to read books, magazines, newspapers or even menus in restaurants. Vditory can recognize people by telling him their names and emotions at the moment, also it can recognize currencies and colors easily.
Market segment: medical wearable
CEO LinkedIn profile: https://www.linkedin.com/in/amr-elraiany-0a5223bb/

Vezeeta is an online medical care scheduling service, providing free of charge medical search platform for end users by integrating information about medical practices and doctors' individual schedules in a central location. The Cairo based startup has now expanded to cover 15% of MENA population across 8 cities and is used by more than 2,000,000 people per month. The service may be used as Android, iOS, or web application, as well as supporting Arabic and English language versions. As of May 2017, the company had raised over $10 million in venture capital from investors.
Market segment: Telemedicine
CEO LinkedIn Profile: https://www.linkedin.com/in/amirmbarsoum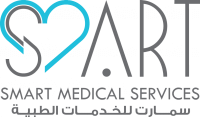 Launched in 2010, Smart medicare Care offers corporate clients customized and discounted health care plans with access to over 400 health care providers (hospitals, clinics etc.) through innovative tailored software solutions and streamlined operations. It also targets providing healthcare solutions for underprivileged and non-insured classes through socially inclusive business model. The startup deployed an Android application SMART on Google Play store for clients to locate medical network, request medical approvals, or post an inquiry. The startup is reported to have secured $1.2 million in 2016 to help run operations.
Market segment: Health insurance
CEO LinkedIn Profile: https://www.linkedin.com/in/amr-el-tayeb-2475171/


MOGASSAM is 3D printing Solution for medical Sector by manufacturing and developing Professional affordable accurate high-resolution access to a variety of materials 3D printer and also providing printing shop as marginal service. Mogassam is established to solve problems of fabrication related to the medical sector, with much focus on the dental sector.
Market segment: 3D printing
CEO LinkedIn profile: https://www.linkedin.com/in/ahmed-adel-392198109/


SuperMama is a parenting portal in Arabic directed to mothers in the Middle East. It provides different types of written and visual localized content to mothers in the region, from getting pregnant, raising kids, managing home, and taking care of her health and beauty, and also provides online forums in which mothers share advice. The startup was one of the MIT Arab Enterprise Forum Business Plan Competition 30 finalists and it won the NexGen IT Competition.
Market segment: E-Health
CEO LinkedIn Profile: https://www.linkedin.com/in/yasmineelmehairy/

Bionic Limbs is a Research and Development based company for developing affordable prosthetic limbs with the focus on high functionality, fast production, and customization. The startup won 1st Place in the UNESCO Life Science and Healthcare category, and the Pharmaonex Investment in Healthcare.
Market segment: Medical prosthetic
CEO LinkedIn Profile: https://www.linkedin.com/in/aaldaly


Smartly fit is based on tracking workout/exercise activities of people in the gym, providing them with historical tracking and progress monitoring on their activity in the gym/fitness center. The solution is composed of two parts; a hardware part and a software part. The hardware part is responsible for monitoring the actual workout, and the software part consists of a web platform and smartphone apps to allow user access to their historical data and other planned features
Market segment: Data analytics/ eHealth
CEO LinkedIn profile: https://www.linkedin.com/in/mohmfarag/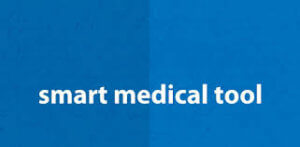 Movoclinic Egypt drug index is a medical tool built to helping doctors in work. The web portal and mobile application provides full medicine details with alternatives, Quick share medicine for patients to your patients' social media applications, Filter search by trade name, disease symptoms, generic name, company, category and gets you medical feeds and news to stay connected with free global latest daily medical feeds.
Market segment: eHealth
CEO LinkedIn Profile: https://www.linkedin.com/in/ahmedgalalmohamed/


Nabda Care is a medical-social platform that aims to link patients, care providers, and personal medical records. It also provides patients with a unified medical record. The app creates a profile for each patient including all critical information, for better treatment accuracy and the ability to easily reach a patient in emergencies. The platforms features solutions such as Gynecology, Radiology, Diabetes, and Oncology.
Market segment: Telemedicine
CEO LinkedIn Profile: https://www.linkedin.com/in/ihabfouly/


Bypa-ss is a health tech startup, introducing Health Tag, a smart card/wearable that grants access for different healthcare providers onto your digitally stored health records (prescriptions, x-rays, reports among other). Healthcare providers use a web app to view, add and share patients' records also premium features to manage their facilities. Patients can add records, family members and search for the nearest care provider.
Market segment: eHealth/wearable
CEO LinkedIn Profile: https://www.linkedin.com/in/andrew-eskander-26480495/

El Dacatra is a healthcare comparison platform for patients to search and compare between private healthcare providers. The startup aims to empower patients to make informed decisions through easy access to doctors' information, qualifications, and patients' reviews, while also elevating medical awareness by providing original Arabic medical content from doctors The site currently sees 15,000 monthly visits and has over 2,000 subscribed users. Around 130 doctors are so far subscribed to the platform.
Market segment: eHealth
CEO LinkedIn Profile: https://www.linkedin.com/in/nada-hamada-0135ab32/


Tabibi 24/7 is a start-up that offers an integrated medical service to patients at their doorstep through a hotline number or through requesting the services on an online portal. The startup features services such as 24/7 Doctor home visits, family e-medical records, health insurance coverage and ease of access to state of the art clinics in Cairo.
Market segment: Telemedicine
CEO LinkedIn Profile: https://www.linkedin.com/in/khalil-abdel-khalek-mohamed-15324a59/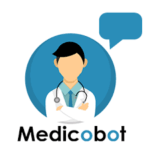 Medicobot is a tech-enabled service that allows users on Facebook to depend on the chatbot technology to get a medical inquiry from physicians who are ready to reply on such inquiries within an hour, find doctors in their regions, talk to doctors, and get other medical service specialized in different medical sectors. The service has reported having received more than 6,000 medical inquiry in its first month.
Market segment: Telemedicine
CEO LinkedIn Profile: https://www.linkedin.com/in/eslammayad/