FIME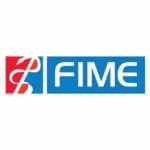 The Florida International Medical Expo (FIME) is the leading medical trade exhibition across the Americas. It provides an opportunity for medical equipment specialists to display a wide range of hospital equipment, technology, products, and services.
FIME is specially designed to educate and inform dealers, suppliers, and agents on how to monetize their sales leads and stay in touch with medical device access & regulations. It emphasizes with a special focus on 3D printing and high-tech innovation to enable cost-effective patient consequences.
FIME focuses on four medical industry areas viz. technology, products & supplies, services, and equipment. You get an opportunity to meet top leaders from more than 35 countries.
Next FIME event scheduled in July 2018 and you can register for it here.
FIME
Date
17th – 19th July 2018
Location
Orange County Convention Center, Orlando, Florida, USA
Visitors
22, 000+
Exhibitors
1, 600
Speakers
100+
Organizer and host
Organized by Informa Life Sciences Exhibitions

Who is the target audience
CEOs, Healthcare providers, Medical Device Organizations, Diagnostic Suppliers, Entrepreneurs & Innovators. Critical Care Physicians & Specialists, Oncologists, Haematologists, Infectious Disease Physicians & Specialists, Pathologists. Emergency Medicine Doctors & Specialists, Laboratory Specialists, POCT Agents, Laboratory Managers, Laboratory Administrators, Medical Laboratory Biologists. Clinical Chemists, Nurses & Nurse Practitioners, Professors, Laboratory Compliance Supervisors, Blood Bank Healthcare Experts, Scientists, Students, Researchers & Quality Managers
What is the program
3D Printing & Tech Innovations
Potential medical applications of 3D printing
Challenges in regenerative medicine
Bio-modeling and virtual reality
Improving patient outcomes
Medical Device Market Opportunities
The role of the freight forwarder
Infection prevention in the ambulatory-care environment
Collaborating with industry on medical device design and cleaning
Quality measures of reprocessed medical equipment
Ethical considerations in marketing medical devices
Explore marketing tactics for the healthcare space
Leveraging the power of the internet: uniting buyers and sellers
International sales channels/marketing
Business etiquette in the USA
Point of Care Testing & Challenges
Evaluation of the updated regulations on POCT
Implementation of POCT to improve outcomes
Clinical Microbiology
Impact of laboratory medication on clinical management and patient outcome
Advances in microbiology technology
Challenges in diagnostic mycology
Highlights
Some Speakers
Dr. Walter Henricks III, Director of Center for Pathology Informatics at Cleveland Clinic
Dr. Homero Rivas, Innovative Surgery Director, Medicine School, Stanford University
Georgia Sands, Infection Preventionist, Clinical Quality at Cleveland Clinic Florida
Chris Patterson, Chief Executive Officer at Interchanges
Jacqueline Whitmore, Executive Management, and Business Etiquette Trainer & Expert
Special offers
Start-up events
Prices
Registration for FIME is free
Exhibitors
FIME allows you to exhibit technologies, products, and services to the top influential leaders and decision makers from the medical device sector.
You can start exhibition enquiry here
Image credit: FIME