Top 5 wearable devices for monitoring sleep
Sleep plays a vital role in keeping ourselves fit and healthy. A great health is achieved when you sleep maximum 8 hours a day. Good sleep brings fitness and alertness to the brain and also helps in keeping our heart healthy.
Lack of good sleep can risk your health to many disorders and diseases, hence it is important to monitor your sleep or sleeping pattern with the latest technology of sleep monitoring wearable device. The device tracks your sleep pattern and lets you know about 'How good you slept' at night.
Sleep monitoring devices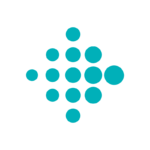 Fitbit Ionic is one of the best Smartwatch brands on the market with amazing fitness features and sleep tracking ability. Founded in the year 2007, the Fitbit company has produced different smartwatch models for helping individuals to achieve their fitness goals. With the help of Bluetooth low energy technology, the Fitbit sync data with the app installed on the smartphone.
The core features of this watch are dynamic personal coaching, sleep monitoring, store and play music, built-in GPS, water resistant, multi-day battery, Purepulse heart rate, smart track, all-day activity tracker, smartphone notifications, sleep stages and insights, multi-sports modes, etc.
The Fitbit Ionic monitors your sleep with auto sleep tracking and alarms, sleep stages, sleep schedule and sleep insights. Additionally, one can also pair the ionic with Fitbit flyer for having flawless workouts listening to the trainer's audio or workout tracks.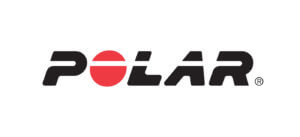 Polar A370 has amazing features to help achieve your fitness goals with motivation and insight training. The core features of the product are wrist-based heart rate training, sports profiles, smart notifications, GPS via smartphone, speed and distance from the wrist, sleep tracking and insights, 24 X 7 pulse rate and training targets.
Sleep plus is the new feature of the Polar smartwatch models that helps a person in getting a detailed overview of the sleeping patterns including the heart rate. The watch keeps you updated with your daily sleeping graph and helps you improve your sleeping habit by personal coaching and guidance from the trainer.
The device automatically detects when the sleep is disturbed and gives you an overview when you wake up for making your sleep more peaceful the next day.

Manufactured by Nokia, the Nokia Steel HR is a unique smartwatch with a hybrid or traditional watch appearance inbuilt with many smart tech features. The core features of the watch are tracking calories, heart rate monitoring, sleep monitoring, and step counts.
The watch is water resistant up to 50 meters and hence, you can go swimming wearing the traditional looking Nokia Steel HR smartwatch. The watch monitors your sleeping pattern with the help of the Nokia Health Mate App for giving you accurate results. A good sleep is very important for having a healthy and sound body and hence with Nokia Steel HR smartwatch, you can expect your sleeping pattern to be monitored by the experts.
The watch gives you a complete overview of your sleeping insights and even help you to improve it using their tips and guidance. The most amazing thing about the Nokia Steel HR is its long lasting battery life for up to 25 days.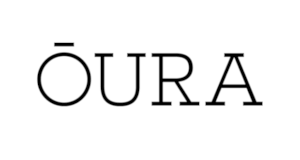 Designed and Manufactured under the brand name of Oura, the Oura smart ring is a wearable device for monitoring sleep and heart rate. The ring works by measuring the psychological effects of the body and helps you to improve your lifestyle by guiding you with proper sleep and lifestyle habits.
The core features of the ring are sleep stages, resting heart rate, heart rate variability, and body temperature. The ring is water resistant and hence, you can carry on with your water sports activities while wearing it on your finger. The best thing about this ring is the circadian alignment and its complete guidance. The Oura ring is available in different styles and colors.
You can buy them and download the Oura App for helping it to get connected with your smartphone device. Lastly, Oura rings were awarded the Reddot design award in 2018. Wearing the Oura ring for your fitness purpose adds style to your personality and hence youngsters prefer to buy it, especially the college generation.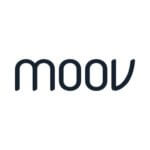 Moov Now helps in tracking and monitoring your sleep activities through motion. Once the application is connected with the wearable band, you simply need to switch on the daily activity tracker for helping the band to note your daily activities and motion. Through motion tracking, the application will get an idea of monitoring your sleep insights.
The Moov Now application also features audio guidance for performing daily exercises and fitness activities. The wearable band is water resistant and hence you can dive deep wearing the fitness band. Above all, you can use it for monitoring your heart rate and other activities such as cycling, swimming, and multi-sports. The band comes with two systems i.e. the AI fitness trainer and the heart rate monitors. Both differ in style and features as well.
You can choose the AI fitness trainer for monitoring the sleep insights and stages. The band weighs only 15.1 gram making it one of most light-weight fitness wearable across the globe. The band is available in different colors such as fusion red, black, blizzard white and aqua blue.
For years, the science has been proving the numerous benefits of sleep for attaining a great physical health. Good sleep always help in strengthening the heart muscles. With these best sleep monitoring devices; one can assure to get sound sleep by the guidance of the popular experts and fitness trainers.
The device tracks all the sleeping insights by monitoring the different sleep stages.
These devices are connected with your smartphone and every morning it releases a report to your phone informing about the sleeping pattern and insights.
Good and deep sleep is a sign of healthy body and mind. If your sleeping pattern is disturbed due to stress, overweight, children noise or any other disturbance then it is important to work on it for having a deep sleep at night.
Good sleep is a way to easily achieve your fitness goals and hence, you can take help of these incredible wearable devices for monitoring your sleep patterns and insights. Your millions of nights and its sleeping records can be registered by connecting your smartphone with the wearable fitness device.