Health Asia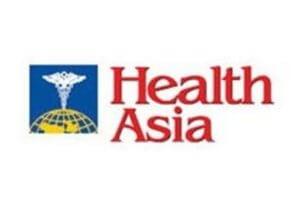 Health Asia is the leading B2B healthcare exhibition that provides the opportunity to meet, connect, and build the partnership with all experts from the health sector. Its objective is to be an interactive channel and make investors understand the potential of the local products & equipment.
Health Asia brings all stakeholders from the healthcare industry under one roof. It involves dialogues on latest developments, innovations & solutions in medicine, diagnostics, laboratory technology and much more.
Next Health Asia event scheduled in April 2018 and you can register for it here

Who is the target audience
Pharmaceutical Organizations, Importers & Exporters, Homeopathy Practitioners, Doctors & Experts, Dentists & Orthodontists, Retired Doctors, Nurses & Laboratory Technicians, Physiotherapists & Dieticians, Pharmacists. Chemists & Druggists, Medical & Nursing Staff, Post Graduate Students, Researchers, Social Health Workers, Health Journalists, Health Insurance Agents, Government Officials & NGOs, Hospital Designers, Health Care Planners, Packagers, Alternative Medicine Practitioners, Businessmen & Traders
What is the program
Ayurvedic Medicines & Future
Crisis Airway Management during Anesthesia
Establishment of Cardiac Center
Disaster Management
Post Traumatic Stress Presentation
Accidents In Haemodialysis
Safe Blood Transfusion
Hospitals & Medical Equipment
Pre-Fabricated Clean Room System
Surgical and Dental Instruments
ENT Diagnostic Kits
Closed Suction System
High-Resolution Configurable Alarm System
Mobile Refrigeration Systems
Herbal Healthcare
Highlights
Some Speakers
Prof. Dr. Masood Hameed Khan; Chinese Commercial Counsellor
Prof. Dr. Seemi Jamali, Jinnah Postgraduate Medical Centre
Mr. Haroon Qassim, PPMA
Dr.Kaiser Waheed, Former Chariman PPMA
Dr. Khursheed Nizam, President at Ecommerce Gateway
Special offers
Start-up events
Prices
Bare Space inside Halls (minimum 24 square meters) for US $250 per square meter
Shell Scheme Stall (minimum 12 square meters) for US $300 per square meter
Outdoor Exhibit Space (minimum 12 square meters) for US $75 per square meter
Note: Value Added Tax (VAT) of 14% shall apply to all
Exhibitors
Yes, Health Asia has exhibition space of 4,800 square meters to showcase your ideas and products during the 3-day event.
Image credit: Health Asia