KIMES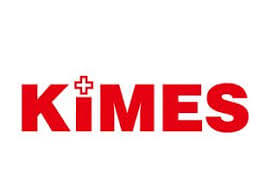 Kimes is most comprehensive medical and hospital equipment exhibition held annually in Seoul. It provides you an opportunity to identify the latest trends and recognize the abundant potential & prospect of the healthcare industry.
Kimes is committed to the enhancement of the healthcare industry. It sets the platform for the introduction of latest tools and equipment that may benefit in the healthcare sector.
The event brings together industry leaders to discuss and exhibit the latest medical information and technology to keep up with the evolving medical market.
Next Kimes exhibition scheduled in March 2018 and you can register for it here
KIMES
Date
15th – 18th Match 2018
Location
Seoul, Korea
Visitors
73, 000+
Exhibitors
1, 500+
Speakers
500+
Organizer and host
Organized by Korea E & EX Inc, KMDICA & KMDIA

Who is the target audience
CEOs, Founders, Medical Device Organizations, Pharma & Biotech Companies, Researchers, Healthcare Providers, Entrepreneurs, Innovators, Manufacturers & Suppliers, Nursing Staff, Government Officials
What is the program
3D Skin Scanner
Consultation & Diagnosis Equipment
Clinical Examination
Hospital delivery robot for medical samples
Radiology Equipment
Surgical Apparatus & Equipment
Neurological Instruments Surgical
Electro Surgical Unit
Medical UV therapy equipment
Laser therapy equipment for dermatology
Physiotherapy Apparatus
Robot-assisted type for Walking Training
Ophthalmic Apparatus
Dentistry Chemicals & Medical Supplies
Hospital Facilities & Emergency Equipment
Computer System for Healthcare Management
Oriental Medicine & Equipment
Surgical Apparatus & healthcare Apparatus
Cosmetic Cure & Healthcare Equipment
Medical Device Components & Service
Glasses, Goggles for infect prevention
Highlights
Some Speakers
Special offers
Start-up events
Prices
Pre-registration for KRW 10.000
Disabled are free of charge
Exhibitors
Kimes offers 38,500 m2 space along with four halls and a grand ballroom to showcase your medical equipment and solutions. More than 1, 200 exhibitors are expected to participate in the upcoming event.
Image credit: Kimes